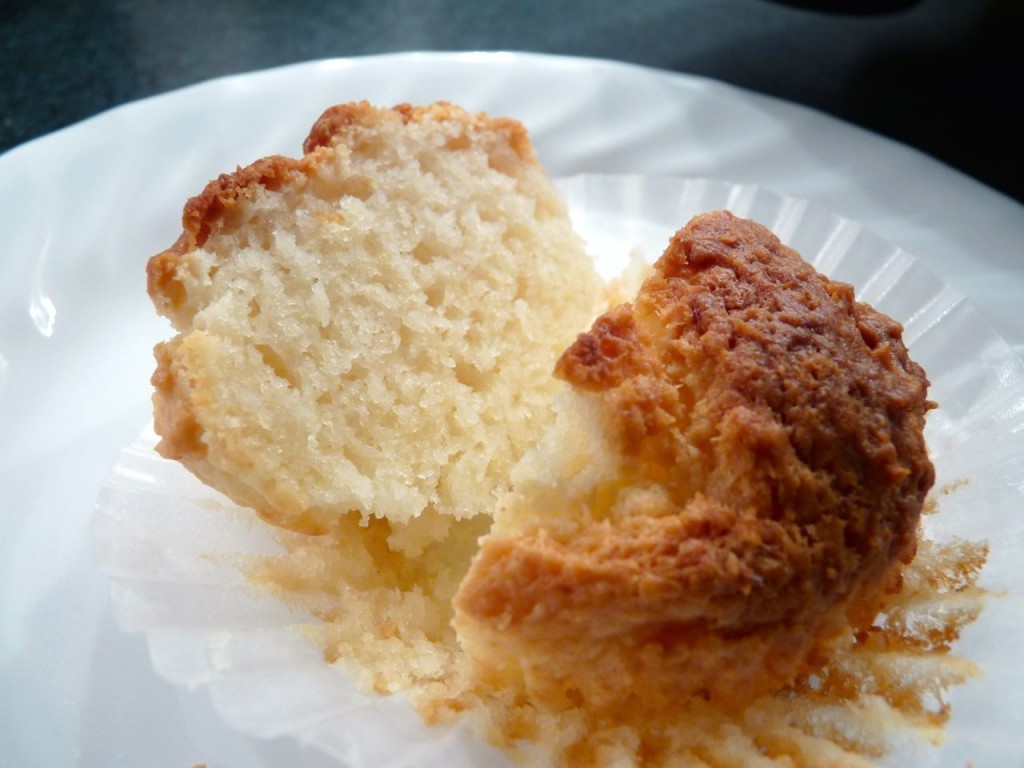 In my opinion, making pound cake is a science. This baked good is quite temperamental as the quality of the final product depends on the careful measuring and proper technique used to make it. I have made many different pound cake recipes, but more often than not, they turn out dry, dense or tough… When I bake a pound cake that seems to be perfect but upon eating it, I notice the dryness or toughness, it frustrates me…?
And I don't mean to turn this post into a rant about the many problems I face while making pound cake, but another thing that I find annoying about making them is the long time it has to bake in the oven for… well, maybe I just have a low patience level. If only there was a way for me to bake a perfect pound cake without having to fire up the oven for an hour, but still get a delicious baked good… Well friends, I've found one!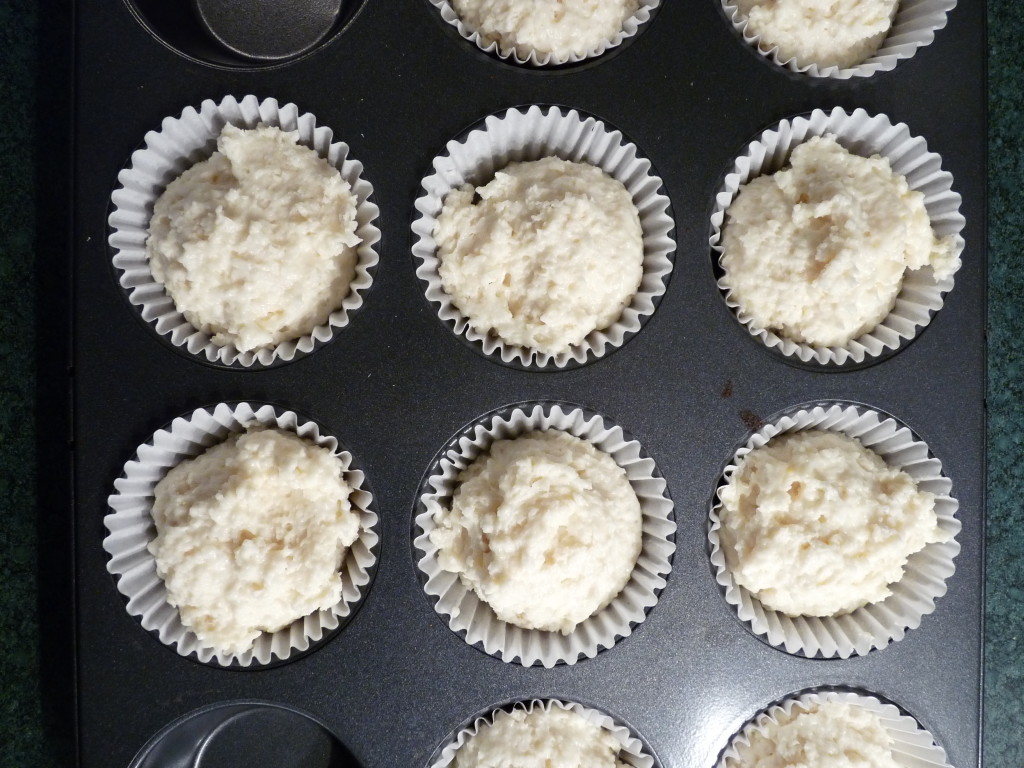 This wonderful recipe for delicious, tender and aromatic Double Coconut Muffins comes from Smitten Kitchen. I love everything about this recipe and the only change I make to it is that I substitute melted butter for the melted coconut oil because that's all I have. Oh, and I like to call these muffins Coconut Pound Cake Muffins just because they are a cross between the two baked goods, but whatever you call them, they will still be super tasty! The Smitten Kitchen website says you can make 10 muffins, but I usually get 11 or 12 so I think it depends on how much you scoop out into your muffin pan.
The final result of these muffins will yield a pound cake-style muffin that has a dense, fine crumb that is still delicate. The wonderful smell of coconut, vanilla and butter will tantalize your senses and the addition of sour cream lends a helping hand to ensure that the final product is wonderfully moist.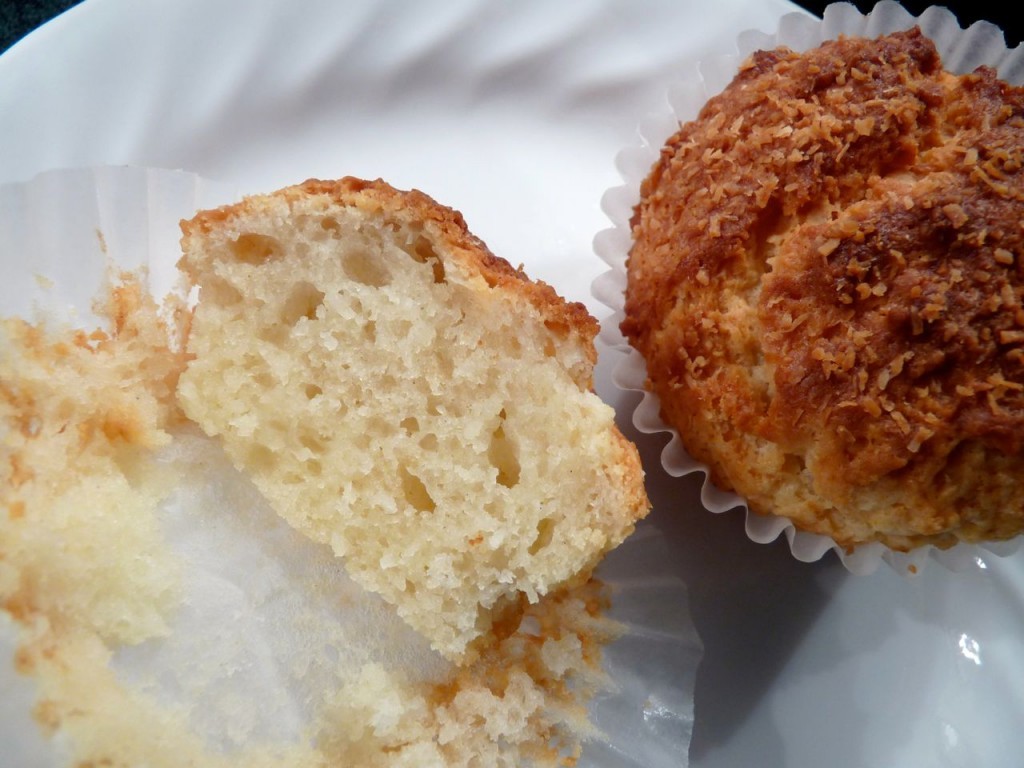 I don't have the recipe in this post because I didn't modify it enough to justify having it rewritten again on my site. I will always link back to original sources when I make modifications to a recipe; if I don't link a post to a recipe anywhere, that means I either made the recipe or I made several big modifications to a recipe. So again, here is the recipe from Smitten Kitchen, she is so fabulous and I enjoy looking through her recipes when I have free time during the week ☺️.
Happy chewing ?