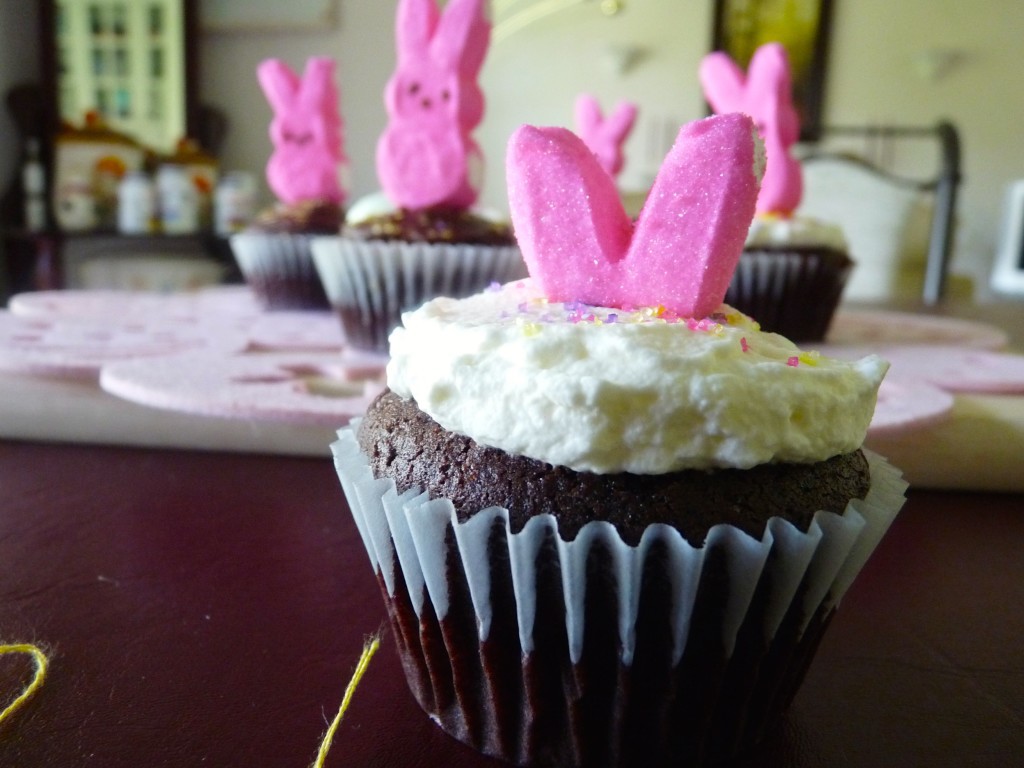 Did you know that I have three pet rabbits? They are adorable and I love them so much! For Easter, I wanted to make bunny cupcakes that were simple to make and pretty to look at, so behold, these Easy Peeps Bunny Cupcakes! When I was a child, I would always buy packs of Easter peeps and then microwave them because I thought it was cool to see them blow up and expand… is that weird? Nah, I bet some of you do that too ?.
These are such easy cupcakes to make, yet they are very impressive to look at. All you need are a batch of chocolate cupcakes, some frosting of your choice, some colourful sprinkles and lastly, the bunny marshmallow Peeps! For my cupcakes, I chose to frost them with a Vanilla-Whipped cream frosting, but I noticed that the pink from the marshmallows would transfer and bleed onto that type of frosting. A better option for frosting the cupcakes would be buttercream, as it has a lower water volume to prevent bleeding.
You will notice that the first image of this post features only the rabbit ears on top of the cupcake; I think this is super cute and makes it a bit more… sophisticated? Or classy? Oh who am I kidding, they are still adorable ?. What I mean to say is that I think children would enjoy the entire peep bunny on the cupcake, as opposed to just the ears, but the choice is yours to make!
After baking the cupcakes, only three steps are required to decorate these Easy Peeps Bunny Cupcakes to perfection:
Frost the cupcakes with preferably buttercream, but any frosting will do.
Add your choice of sprinkles and candies on top of the frosting.
Top off with an easter bunny peep and you're set!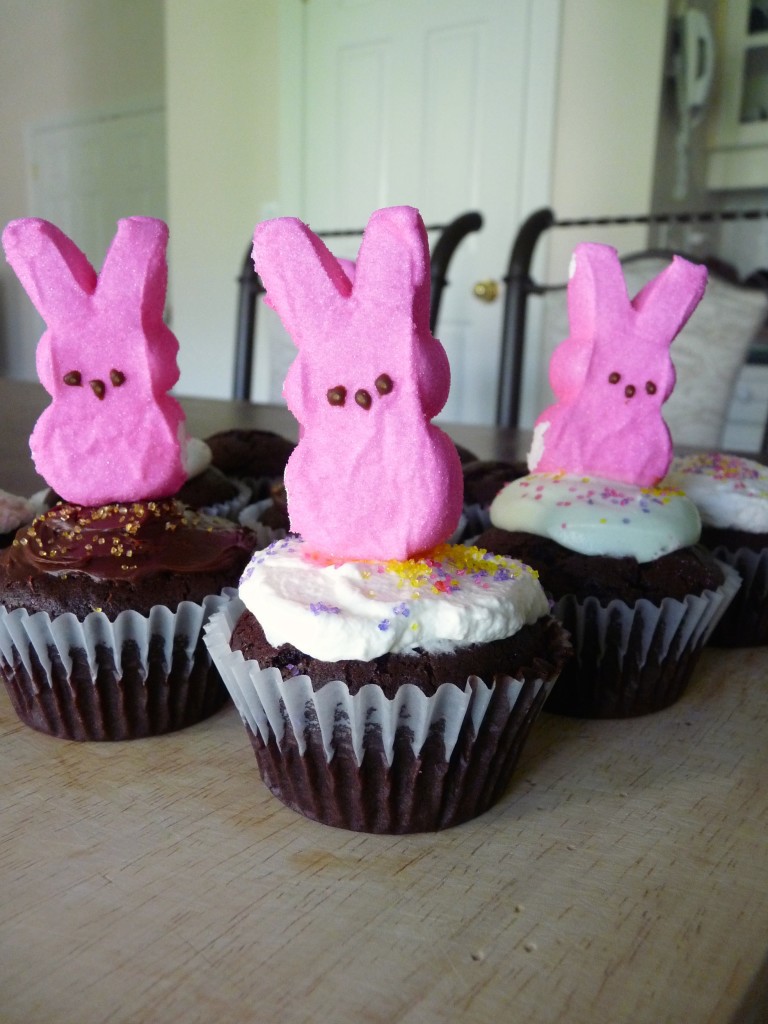 Do you think they look cuter with the entire or just the ears? Sound off in the comments below

Also, do you guys have any pets? If so , what are their names?
Happy chewing ?