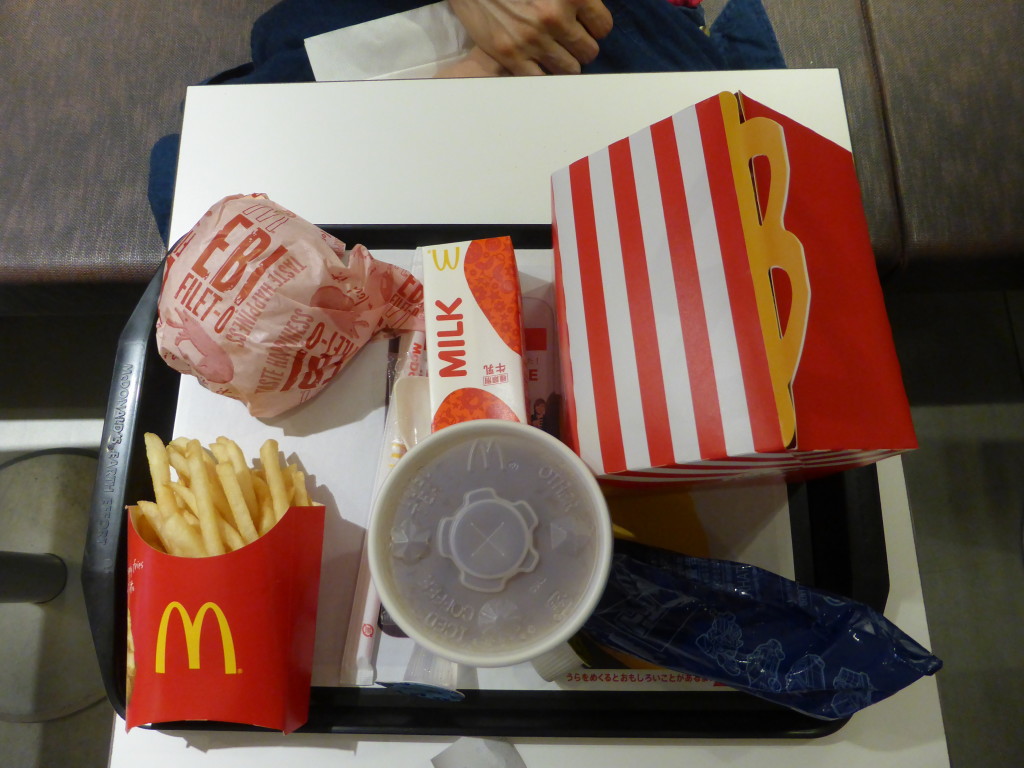 I think it's safe to say that North America, it is (very) common to see people enjoying french fries and hash browns with ketchup. While I was in Japan last year, I had a few things on my "list of things to do/see/eat": one of them was to go to McDonald's. I had heard all about Mcdonald's in Japan and how they have some pretty cool menu items that are unavailable in North American chains so I wanted to see for myself how these different items fared.
My mom and I were in Japan for a short period of time, but we somehow managed to eat at McDonald's 3 times within the 4 days…??? The three that we visited were:
McDonald's on Takeshita Street in Harajuku
McDonald's at Keisei Narita Station
McDonald's at Narita Airport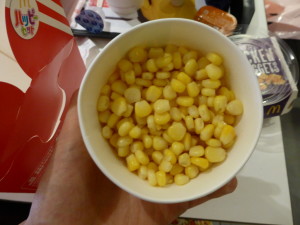 One of the things I really to try at McDonald's in Japan was the Happy Meal ?. It came in a cute box that is the same shape as the ones in Canada, but there were a few things that were different. You can order CORN instead of fries in the happy meal, who knew?? Also, the happy meal toys are wrapped in an opaque bag so that you don't know which one you'll be getting until you open it… very mysterious…
The Ebi Burger was also a new menu item that I hadn't seen before; it is basically a Filet-O-Fish that is studded with baby shrimp. I know that sounds kind of unappetizing, but it was good! Think fish and chips meets shrimp tempura…??
The weirdest thing I noticed while I was there was the fact that we only ever got ketchup once for all three visits to McDonalds. Do Japanese people not like ketchup with their fries? In North America, ketchup is put out on the counter for the public to serve themselves to, but in Japan, this is not the case.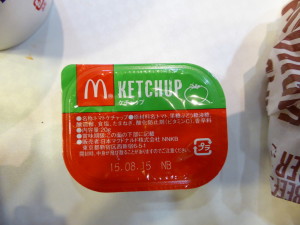 I looked around the entire shop to find ketchup, but it was nowhere to be seen. I ended up going to the counter to get some and then realized how ridiculously small each packet was… I asked for like four of them and the McDonald's employee probably thought I was crazy, but hey, I love ketchup.
 Our experience at McDonald's Japan was pretty good; here is a quick breakdown of the experience:
Service- Great, the employees are very polite and take your order with care; they also place things on the tray with a lot of care too, as weird as that might sound…
Cleanliness- Most of the tables were very clean (almost all the people in Japan clean up after themselves, if only people here could do that!)
Quality- The food was fresh, the fries were hot and everything came neatly on the tray.
Speed- I was pleasantly surprised at how quickly the line moved and how quickly we our order was ready. I don't recall waiting for more than two minutes for any of our orders!
I hope you've enjoyed reading this McDonald's Japan review, stay tuned for more delicious recipes and blog posts!
-Chewy