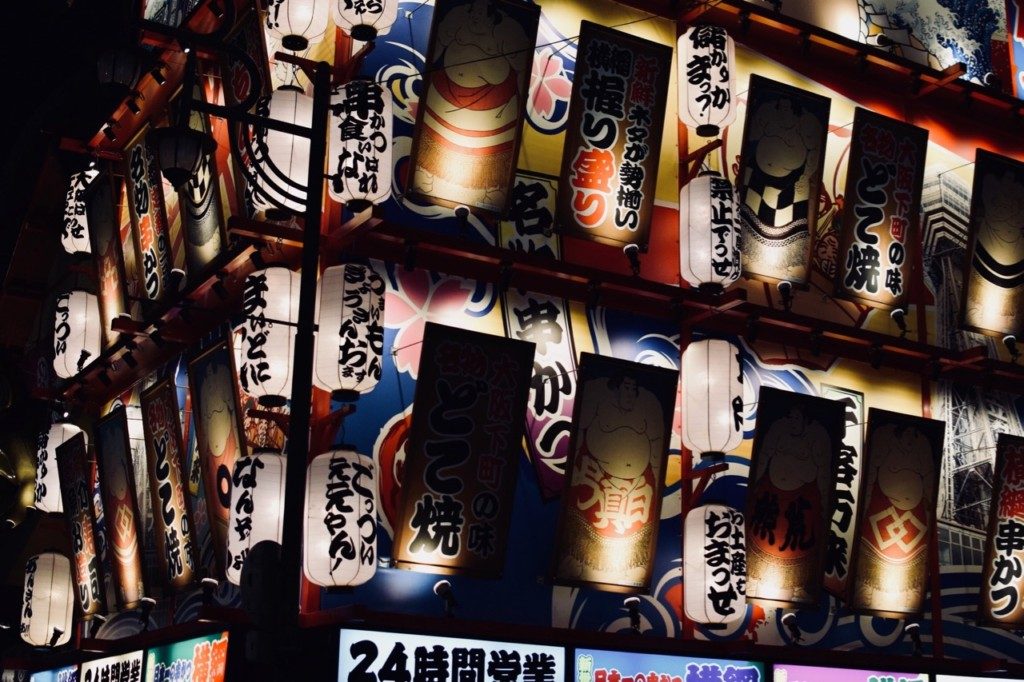 Storytime!
I stayed in the Kansai region of Japan for one week, basing myself in Kyoto. To me, there was not much in terms of nightlife in Kyoto, so I often ventured into Osaka to spend my nights. If you stay around Namba, Dotonbori and Shinsaibashi, you'll find that the hustle and bustle of these districts are comparable to the lively districts in Tokyo.
Now, I would like to share a story with you. This is a story with a lot of "I think", "I'm not sure" and "I can't remember" in it. One night after a particularly stressful day of sightseeing (that's another story for another time), I met up with my friend, Lara to go for dinner and some drinks in the Namba district (I think). All I know is that it was near the Hitachi Tower, otherwise known as Tsutēnkaku in Osaka.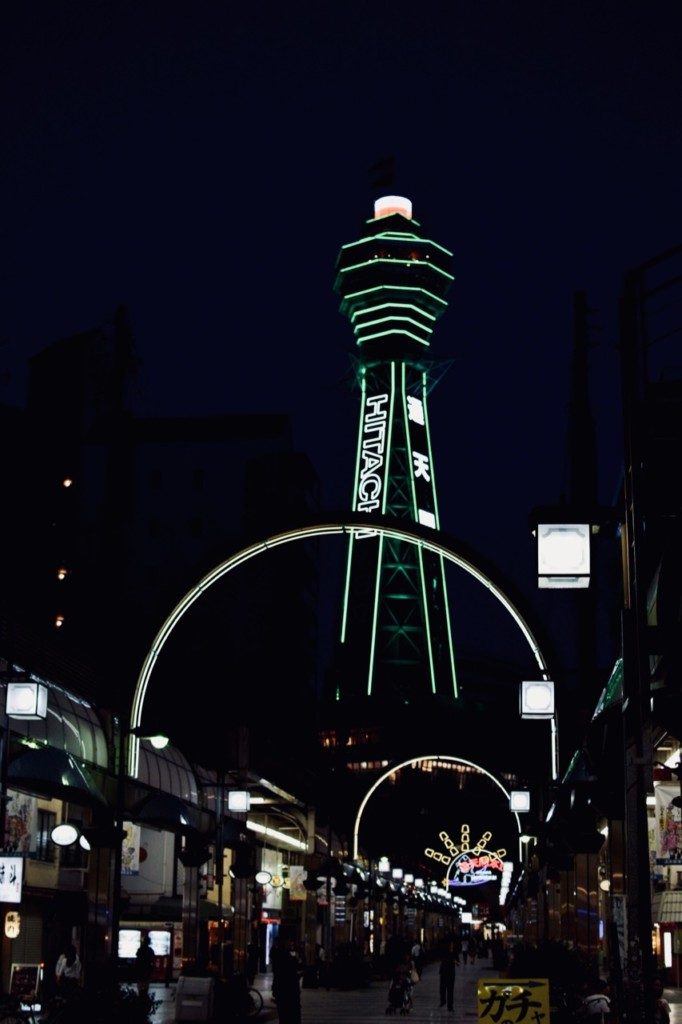 Nomihoudai: only in Japan
We found many izakayas in Osaka which served "Nomihoudai", also known as "All-you-can-drink". I had my fair share of Nomihoudai in Tokyo (sorry liver), so I knew it'd be a fun time if we went to a place that offered this.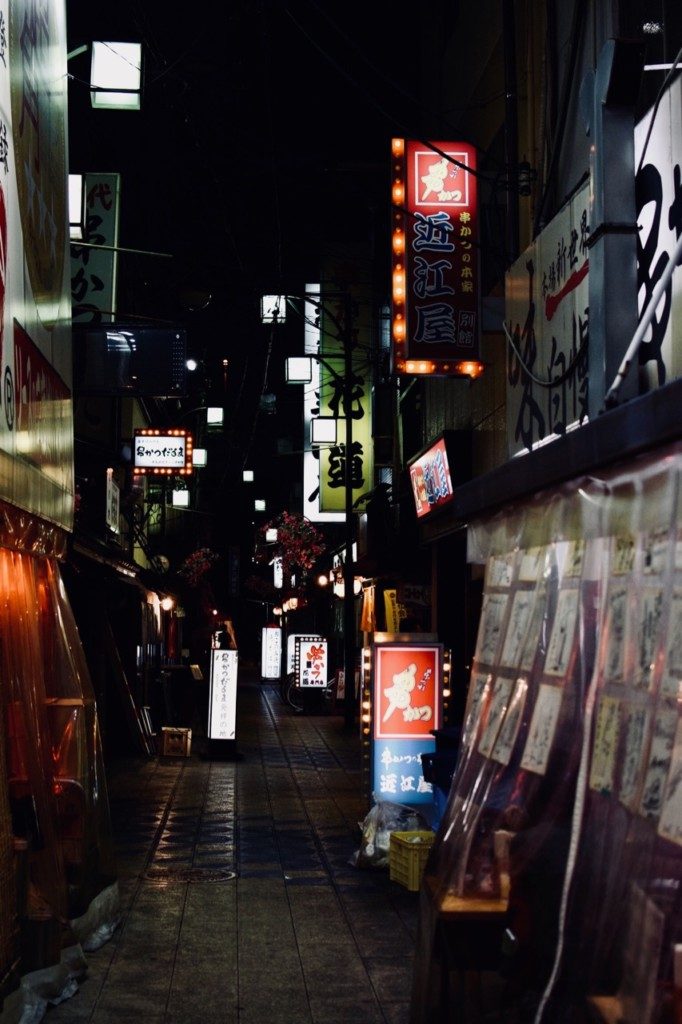 After deciding on a place, we begin ordering food and drinks. If you know me well, you know that I quite enjoy drinking. The fact that we could get 60 to 90 minutes worth of unlimited drinks for 1000-1500 yen made the both of us quite happy.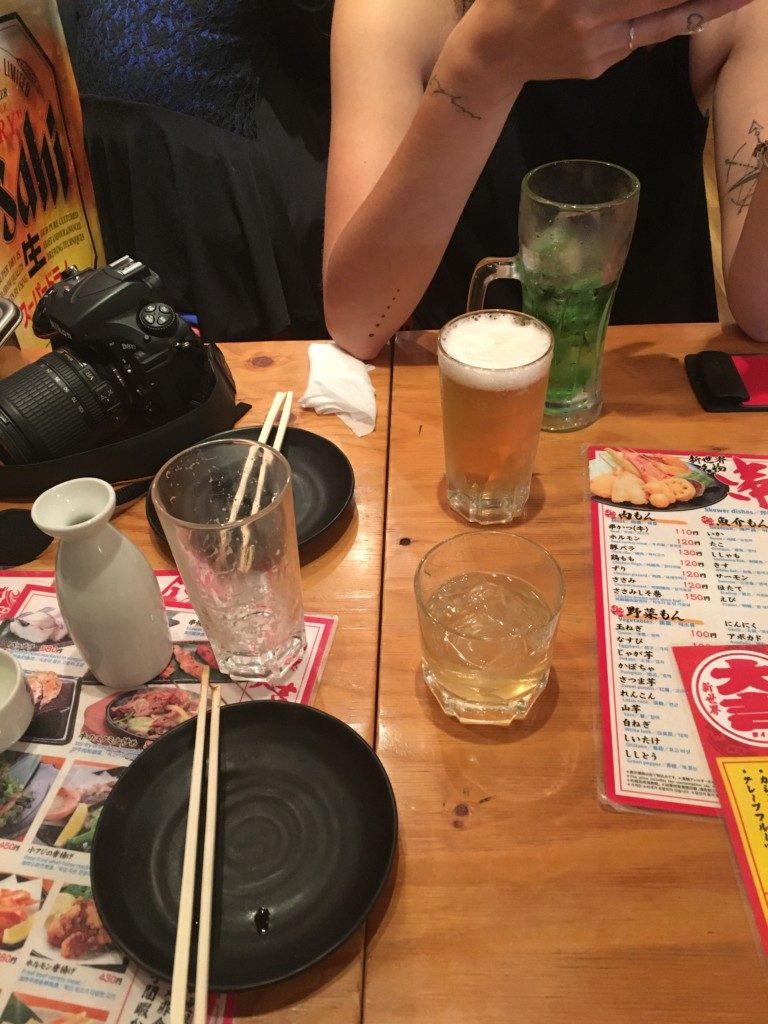 That happy buzz kicked in as the drinks kept coming. I can't remember how many drinks I had that night (not I good thing, I know); I do remember lots of sake though. Once the Nomihoudai was finished, Lara and I said a quick goodbye as I was heading back into Kyoto and she was staying in Osaka.
This is where the fun part begins.
I had absolutely no frickin' idea where I was or where I was going, so I walked around aimlessly to try and find the train back to Kyoto. It was late in the night, I was totally drunk, completely alone and unfamiliar with the Japanese language.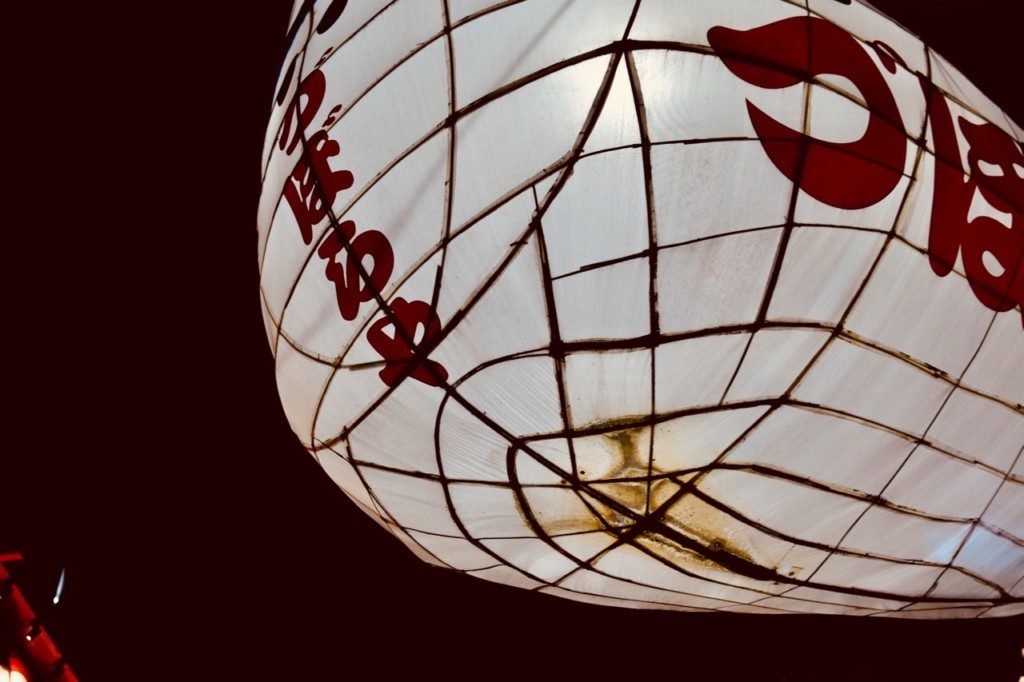 The next part is kind of blurry, but I think I took the wrong train twice, which definitely did not help me in any way, shape or form. I remember tapping my Suica card through the wrong gates, falling asleep on the wrong train, having to get help through a speakerphones of the station and most of all, getting severely lost inside Osaka (or Umeda?) station.
Apparently Osaka station and Umeda station are the same thing? Google Maps said I needed to change trains at Umeda station and then board a second train from Osaka station to Kyoto Station. What I failed to realize was that those two stations are essentially the same. The different names come into effect depending on which line you are taking. I understand now that the two stations are the same, but I sure as hell did not comprehend that on this particular night.
Somehow by the miracle of God, I found my way to the right gate and boarded what I think was the last train of the night from Osaka to Kyoto. I can't remember how I got to the right gate, but I did. On that train, I remember meeting two American travellers also confused by the same thing.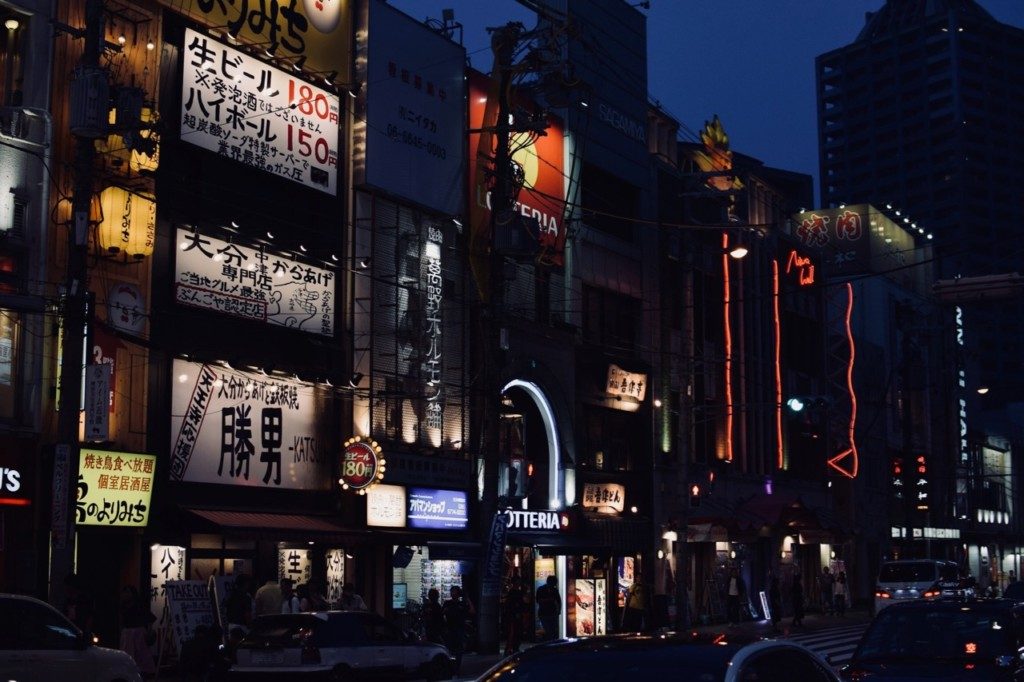 For the rest of my trip in Japan, I did not have more than three drinks at a time in order to save my cognitive functioning (and my liver). Reflecting back, I realize that while I could have done things differently, I probably wouldn't have. Well, except for ordering the strawberry sake.
Chewy