Wow, there is only one more weekend in September, that's it! This month has flew by and I've been busy busy busy… trying to balance school, work, a social life, the blog as well as music is proving to be a challenge, fingers crossed that I am able to juggle everything without too many bumps! I want to thank my friends (internet friends included) for their kindness and support these past few months while I was getting my blog up and running, they have really helped me keep my chin up and offered me great advice whenever I needed it ?♥️
Today's post is a simple recipe round up from the first two weeks of Soup Sundays; I will post another one that rounds up the last two weeks of Soup Sundays soon, so stay tuned for that ? Look at all this amazing, soul warming, and drool-worthy soup, I've already tried out two of the recipes from this collaboration and both were EXCELLENT ? ? The next one on my list  is going to be the Creamy Peanut Soup from Crafty Cooking Mama because me and peanut butter have a special relationship… ?
Here is a visual guide for all you food lovers out there, go ahead and try out these recipes, you won't be disappointed!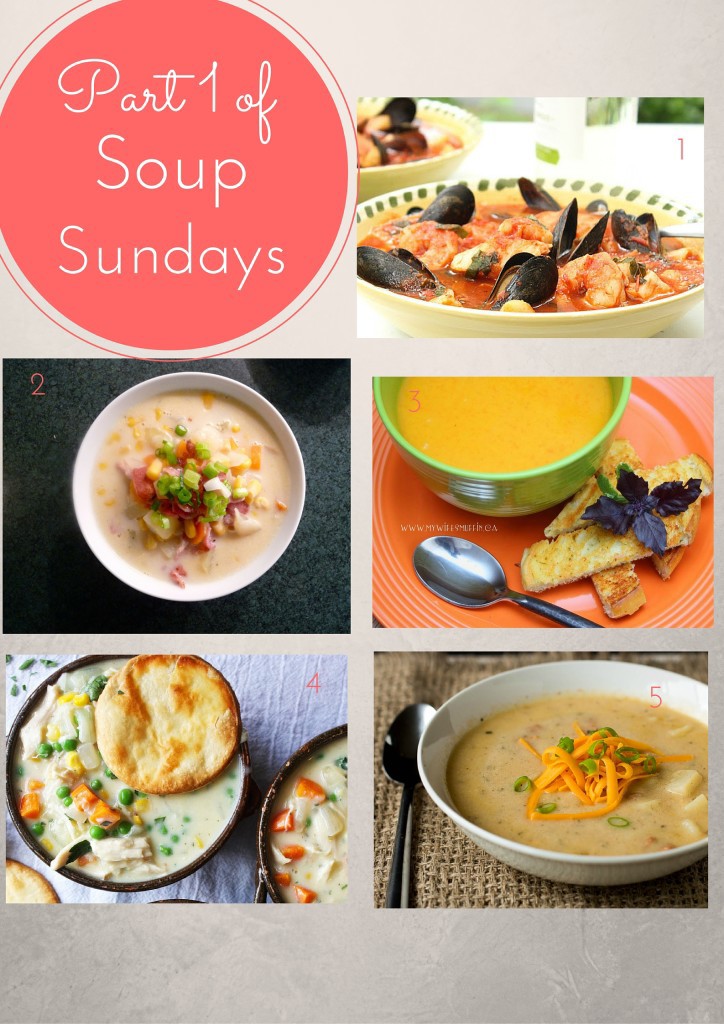 Happy chewing ?