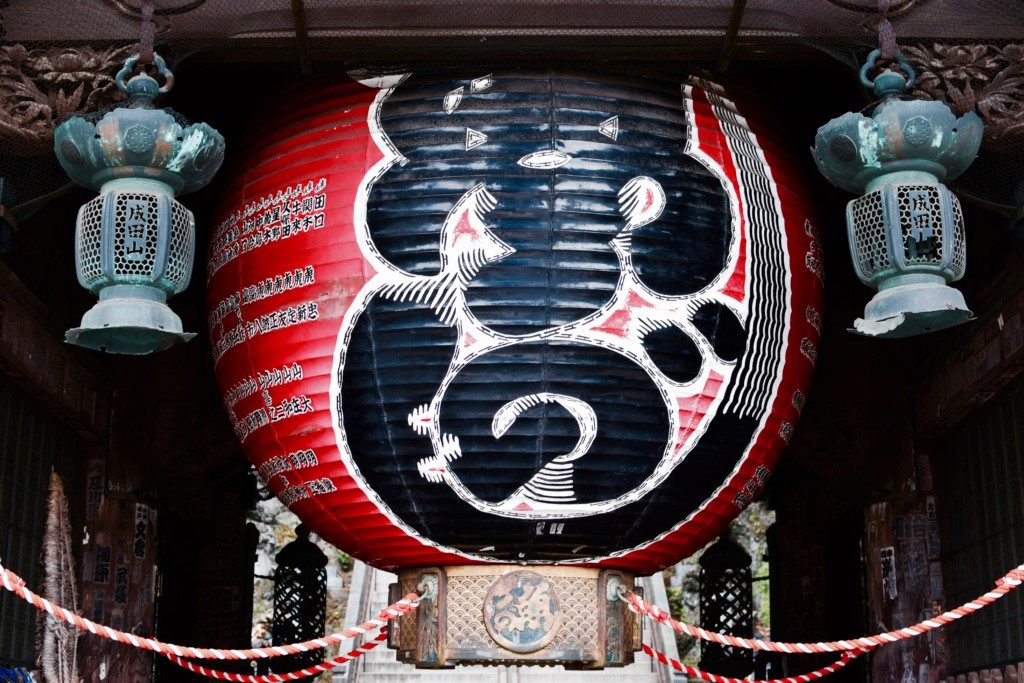 If you are travelling to Japan and flying into NRT, I encourage you to stay a night in Narita before heading off into the heart of Tokyo. Many use Narita as only a transport stop before heading into the Tokyo metropolis, but there is much more to Narita city than just a nice airport.
Getting up early is a great way to explore the amazing Naritasan Shinshō-ji Temple without too many people being in the way.
I can't say much about what to do at the temple, except to enjoy yourself and take in your surroundings. When I come here, I find it really nice to just wander around and appreciate the beautiful architecture, culture, history and nature that surrounds me.
This temple is quite large, and once there, you will find much more than just a building. In fact, when visiting the temple, you will find shrines, parks, waterfalls, pagodas and gardens all within close proximity.
Along Omotesando road (which leads to Naritasan Shinshō-ji temple), I was asked by a lady from the NPO Hospitality and Visitor Centre to try on kimonos in the building. I agreed and and before I knew it, I was fitted into a beautiful dark blue yukata. They even did my my hair up with flowers.
I was impressed by the amount of care and precision that the ladies volunteering at the visitor centre had. When fitting me to my yukata, everything had to be just right before they would proceed to the next step.
After the fitting, the volunteers took photos of me and one offered to take me on a tour of the city and the temple. The tour was wonderful; I learned a lot of interesting information and felt lucky to be getting the chance to interact with Japanese locals. The amount of passion and love these volunteers have in sharing the Japanese culture to travellers is truly amazing.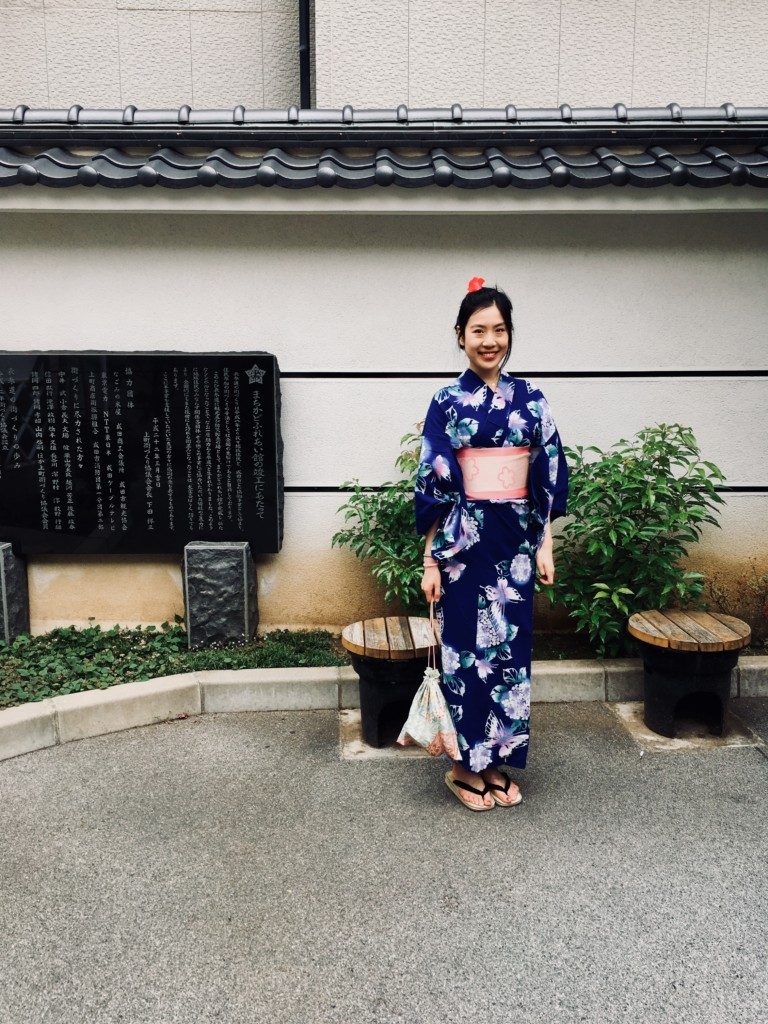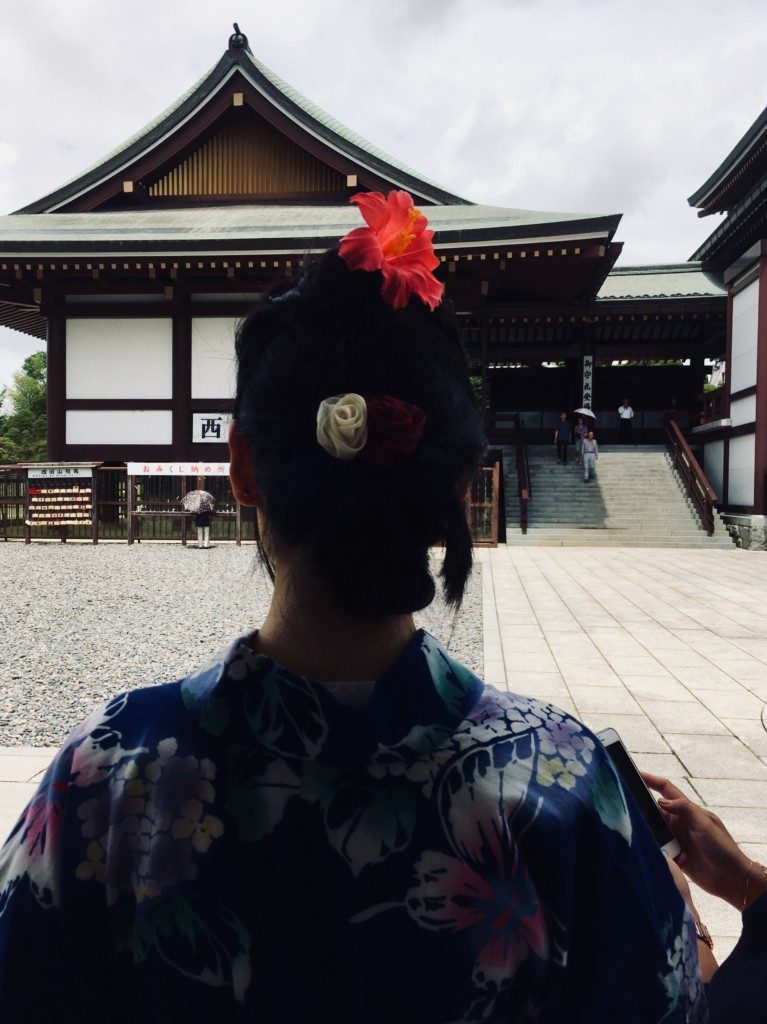 If you are interested in trying on kimonos while in Narita, I have the visitor centre website linked here. It contains all the information regarding location and time. The free kimono rentals happen from Wednesday to Friday only and you just walk in, no reservations required. This service is free, but donations are greatly appreciated.
Even just walking around Narita is an adventure in itself. Calm streets are easy to find, but if you are looking for a busier street, don't miss walking along Omotesando, (the street leading to the temple). There you will find many wonderful traditional shops and eateries. Be sure to try the sweet red bean cakes, fresh unagi-don, or black sesame peanuts. For one street, there sure is a lot to try out!
I hope this post helps those who are debating whether or not to come to Narita when they visit Japan.
-Chewy