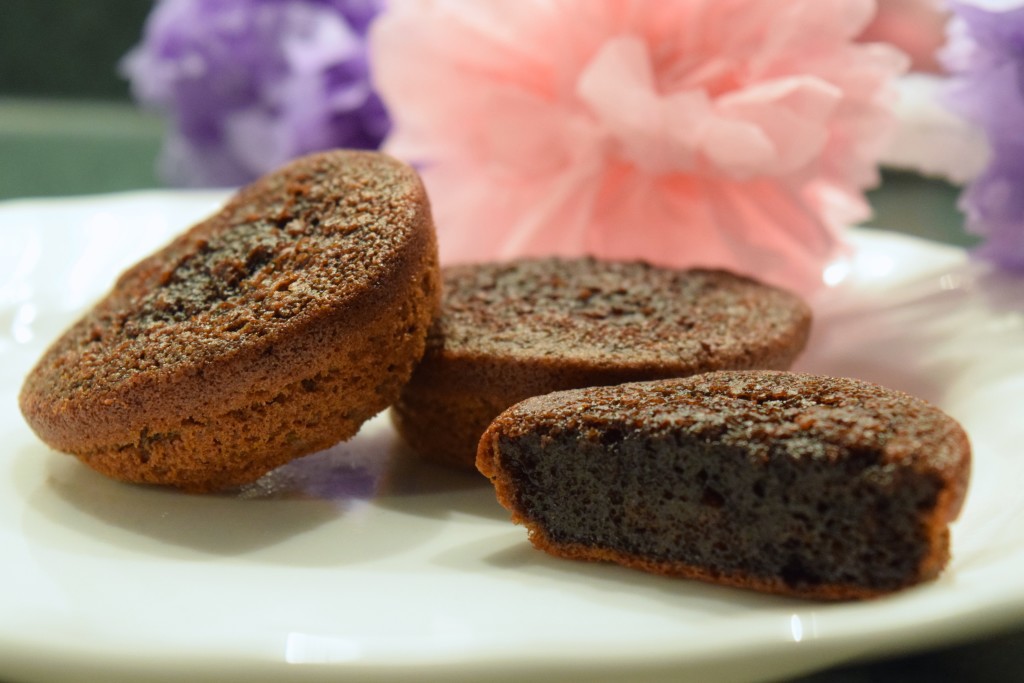 Today's post was made in collaboration with eleven fantastic bloggers who I have the pleasure of working with. We are all contributing a recipe that features chocolate in it, whether the recipe is sweet, savoury or anything in between? All these chocolate recipes are just perfect for Valentine's Day, which is coming soon, people. If you don't have a Valentine's lover, just love yourself! There's is nothing like pampering or doing something special for yourself because you should be the most important person in your own life, remember that. And what better way to treat yourself on Valentine's Day than to make a special chocolate recipe?
The recipe I will be contributing to this Valentine's Day Chocolate Collaboration are these Mini Dark Chocolate Mochi Brownies. They're so good and quite simple to make! I've been on a mochi kick lately and just can't get enough of this chewy, soft and sweet treat! I recently blogged a recipe for Coconut Mochi Cupcakes which were a hit for my mom and I; mochi is quite addicting if I do say so myself.
The texture of these mochi is softer than traditional mochi with the addition of baking soda and an egg, but they are nonetheless delicious. I would describe the texture as being a cross between a bread pudding and mochi; the flavor and aroma is rich with chocolatey, buttery goodness.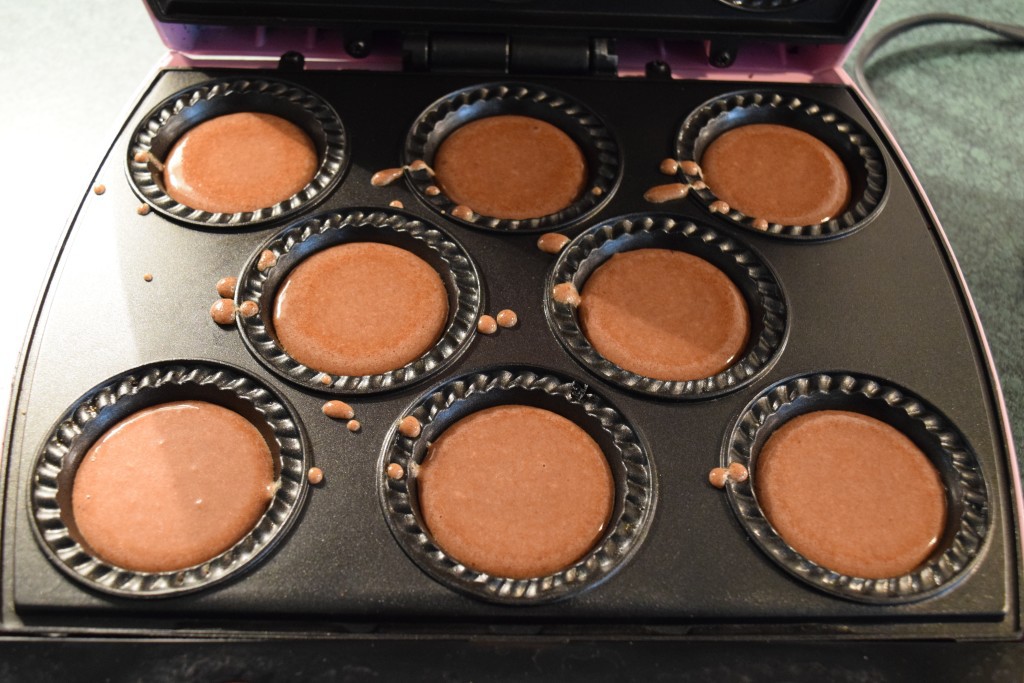 Because I made these Dark Chocolate Mochi Brownies in a Babycakes maker, they are perfectly portioned out and are very adorable. If you do not have a Babycakes maker, feel free to bake these in a mini muffin pan or even bake it in an 8×8 tin, then slice it into smaller pieces.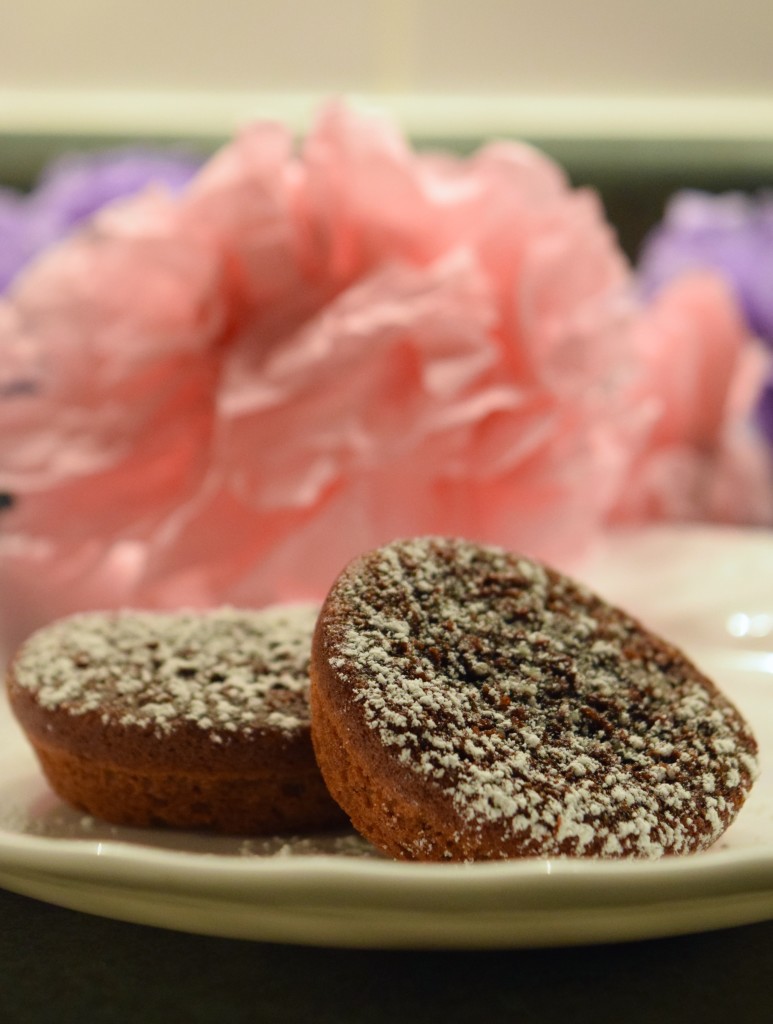 Two-Bite Mochi Brownies
Two Bite Brownies are good. Mochi is good. Two Bite Mochi Brownies are AMAZING!
Serves:
32 two bite mochi brownies
Ingredients
140g Mochiko rice flour
150g granulated sugar
1 tsp baking soda
60g salted butter
100g semi sweet chocolate chips
One 12 oz can of evaporated milk
1 teaspoon vanilla extract
1 large egg, room temperature
A pinch of salt
Instructions
Preheat your Babycakes maker while you prepare the batter.
In a medium bowl over a double boiler, melt the chocolate and butter until smooth and silky. Leave to cool slightly. In a
In a larger bowl, sift together the rice flour, sugar, baking soda together. Add the egg, vanilla and evaporated milk to the rice flour mixture and stir until combined. Next, add in the chocolate and butter mixture, whisking until it is smooth and has no lumps.
Spoon the batter into the Babycake cavities until ¾ full. Place the lid on and cook for about 10-11 minutes until a toothpick inserted into the centre of the brownie comes out clean.
Repeat this step until all the batter has been used. Let these mochi brownies cool on a wire rack and serve them slightly warm or cooled down.
Notes
If you don't have a Babycakes maker, feel free to use a mini cupcake pan. Butter the pan well and dust it lightly with cocoa powder to prevent mochi brownies from sticking.
Feel free to dust these mochi with powdered sugar, it makes them that much more appealing!
Check out the rest of the chocolate recipes from bloggers below 🙂 I bet you'll want to make more than one of these amazing recipes!
Amanda Saxby's Dark Chocolate Rosewater Truffles -The Cinnamon Scrolls
Chrissie Baker's Chocolate Spice Fig Truffles -The Busy Baker
Hilary Morden's Mocha Waffle Torte -Cocoa Bean, The Vegetable
Sam Gutmanis' Chocolate Dipped Honeycomb– My Kitchen Love
Olivia Bogacki's Gooey Caramel Cookie Cups– Liv for Cake
Charlene Theodore's Cocoa Rubbed Drumsticks– Chew Street
Trudy Stone's Pink Quinoa Beet Salad- Eat, Live, & Play
Melanie Richard's 3 Ingredient Dairy Free Chocolate Raspberry Cups– The Refreshanista
Julia Konovalova's Savory Chocolate Ravioli with Ricotta Beet Filling– Imagelicious