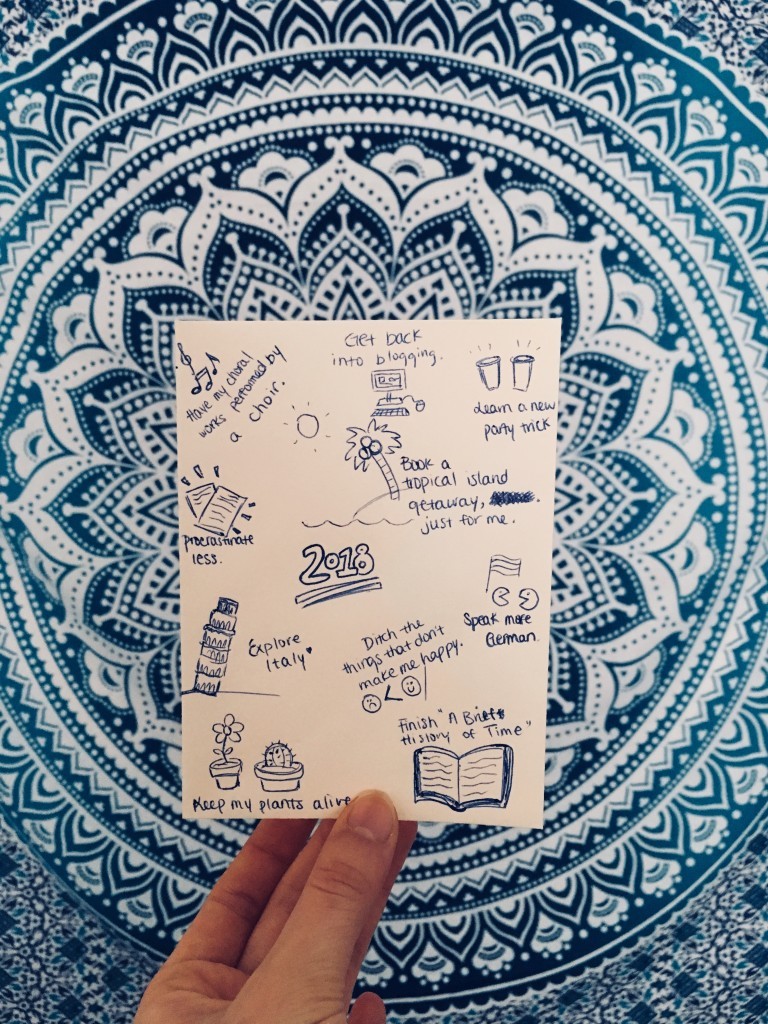 Get back into blogging.
Hello, again. That was one hell of a hiatus, wasn't it? Nearly two years have passed since I wrote my last entry on this  site.
After losing the inspiration to keep my food blog going, I was tempted to shut down the site and simply use Instagram to share certain parts of my life. I compared myself to too many other similar sites and was always noticing the things I could have done better, instead of acknowledging the things I did well. I saw a lot of competition for the field of food blogging and didn't think I would stand a chance in it. For a long period of time, I saw no point in continuing something which I had no interest in and had given up too easily on.
During the month of December however, I felt an inkling of desire to begin blogging again. The desire grew and grew; by Christmas, I already knew that my New Year's resolutions list would include starting up the blog again.
So here we are; I'm back.
This time, things will go a little differently. No longer will I blog purely about food; instead, I'll share some my thoughts, travels and art. It's nice to have this space here, it serves as yet another creative outlet for me and if there is one thing you should know about me, it is that I am always creating something, whether it be composing, photographing, filming, baking, or writing.
This post has two purposes. First, to announce my return to blogging and second, to introduce a new ten(ish)-part series that will chronicle me throughout the year as I aim to complete the 10 items on my New Year's resolutions list. I'll put this post into the new "Thoughts" section of my site, which I suspect will be housing many more posts.
Now that my website is up and running again, I can successfully cross one thing off of my list of New Year's resolutions. And don't get me wrong here, this is not a list of "tasks" which I am trying to get done and out of the way with. I'd like to think of this as a more organized way of reaching my goals and to grow as a person, even if I don't end up completing the list.
Each of the 10 things on my list represents something more than what the surface might show. For me, getting back into blogging means to reopen an old channel of creativity and to try my hand again at something I thought I'd quit doing.
Chewy